For more than half–a-century the name John Wieland has been synonymous with excellence in neighborhood design and homebuilding. The JW Collection is the legacy business of John Wieland and represents his 50-year commitment to building better homes, a promise he has kept for more than 30,000 homeowners and continues to uphold.
High Design
Architectural quality, both inside and out, is a fundamental principle. As trends and lifestyles evolve, John is personally involved in the design of all new homes from the drafting board, to walking each prototype to making any necessary changes to get every detail just right, both inside and out.

Character not quantity is the guiding principle of the JW Collection. Making each home unique and personal for every homeowner is our measure for success.
Superior Materials
If the architecture of a home is its bones; its breath and heartbeat are the finishes. John Wieland has been inspirational in improving home finishes, often going to great lengths that included manufacturing his own cabinetry and other products. The JW Collection continues this legacy, sourcing top-grade cabinetry, millwork, appliances, lighting, flooring, stone and outdoor finishes. John personally oversees the selection of materials assuring their appropriateness for his quality homes.
Quality Construction
JW Collection homes are built to last beyond a lifetime. Each home is constructed with premium materials that are selected for site suitability and sustainability. These resources are then coupled with detailed engineering and veteran Project Managers who oversee professional crews ensuring your home's solid construction. JW Homes are built to not only be beautiful today, but to truly create a family legacy long into the future.
OUR TEAM
Led by John Wieland, a recognized innovator in the home building industry with a 50-year legacy, the JW Collection attracts leading architects, interior designers, project managers and tradesman. The team is inspired by John's solid history which includes building more than 30,000 homes and is driven by its collective vision to continue to push the envelope for excellence in design, construction and customer service. It was these attributes that earned John recognition as National Builder of the Year by Professional Builder Magazine. These same qualities along with the company's mission, core values and core principles help guide the JW Collection team.
OUR MISSION
To conceive and build homes and neighborhoods that will stand the test of time in value and beauty and enhance the lives of their owners.
OUR CORE VALUES
Excellence:
We always give our best as we relentlessly reach for and achieve ever higher levels of quality, service and efficiency.
Passion:
We work with an energy and enthusiasm born of believing in what we do, giving more when less would do and doing whatever it takes to get the job done.
Empowerment:
We own our work personally, and we coach and require those who work for us to own theirs.
Accountability:
We expect 'the buck' to stop with us, and we stand ready to demonstrate ownership of our work.
Integrity:
We conduct our business and our lives by the yardsticks of honesty, fairness and respect for everyone, and we are totally committed to keeping promises.
OUR CORE PRINCIPLES
Build Relationships

Encourage Creativity

Honor Architecture

Create Community

Visualize the Future

Build a Lasting Legacy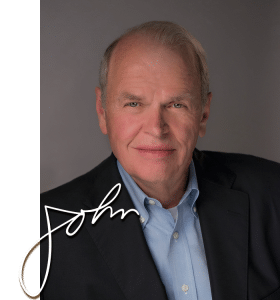 We've been crafting houses of distinction for
more than 50 years and we understand it's not
just a home, it's where your heart lives.

<!-jQuery (necessary for Bootstrap's JavaScript plugins) --> <!-Include all compiled plugins (below), or include individual files as needed -->